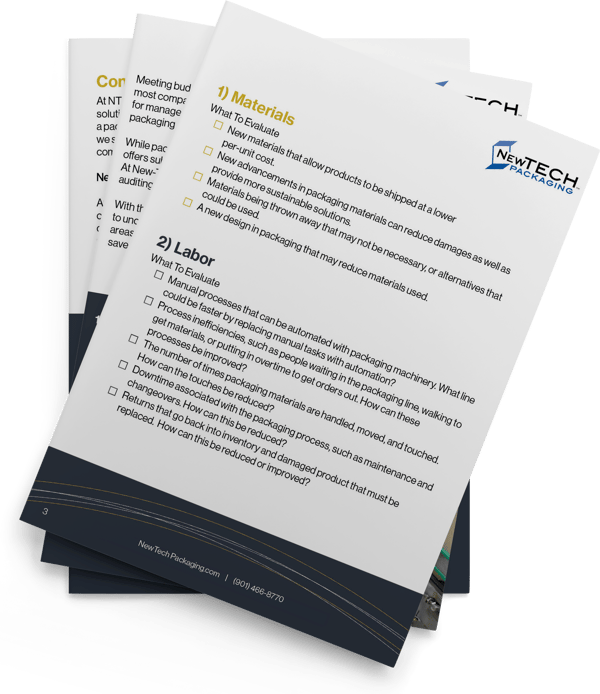 How to Uncover Packaging Solutions and Savings
Learn to Identify and Address the Real Issues
Most companies don't have the internal resources to develop a comprehensive packaging program to systematically attack packaging costs.
Instead, they start a competitive bidding process, where suppliers who are all using the same materials and comparative processes are asked to bid against one another. The same materials are bought for the cheapest price, without addressing the real, higher costs!
This system ignores inefficient processes and massive costs associated with labor, product damage, rework, poor design, environmental impact, and more!
With this checklist, we are sharing our expert recommendations on what to evaluate to uncover hidden costs so you can decrease your packaging spend. The 12 key areas listed in this free checklist are the drivers of our collaborative packaging evaluations that have saved our customers millions of dollars.
Get the Checklist Now >>>>>>>
Get My Packaging Checklist